Biodegradable PLA Nonwoven Fabric is an alternative to traditional plastics.
It is made of a natural fiber that consists of poly-e-caprolactone, poly-b-propiolactone, and cellulose. These fibers are biodegradable and can be used for a wide range of applications, including disposable medical products, automotive components, and sanitary napkins.
The material has a number of benefits, including good moisture absorption, high permeability and slipperiness, and low heat of combustion. Additionally, it has a strong anti-bacterial property. Moreover, it has lower greenhouse gas emissions than most other plastics.
Biodegradable nonwovens are becoming more common in modern medical and household industries. Besides being nontoxic and odorless, they also offer superior comfort. Compared to other materials, they are easily processed and manufactured. Furthermore, they are relatively affordable. In fact, they are widely used in hospitals and operating rooms. Moreover, they can effectively prevent bacterial cross-infection, which is crucial for the prevention of hospital-acquired infections.
Biodegradable nonwovens can be manufactured by a melt-blown process. Another option is to use a spun lace process. This method involves a set of rolls, including an embossing roll and a flat roll. They can be used for interfiber thermal bonding. Depending on the application, a variety of fiber materials are available for lamination with PPL.
Polylactic acid is an environmentally friendly material that has received extensive attention from the textile industry. In addition to biodegradable nonwovens, plant-based fiber has also been used to produce clothing, quilts, sanitary napkins, and other disposable products. Although it is not as tough as other plastics, its long-lasting properties make it a suitable substitute for petroleum-based materials.
Nonwovens are a cost-effective solution for the production of medical and household products. They have the advantage of requiring no warp preparation or finishing process. As a result, the manufacturing process is much faster and more efficient. During the degrading process, microorganisms in the soil deteriorate the waste by generating smaller molecular weight compounds.
As a result, a biodegradable nonwoven fabric can be produced in a short period of time. However, the degradability rate is very low, and the fabric may retain its form in the ground. Hence, it is not suitable for certain applications.
In order to meet the needs of various applications, manufacturers have developed innovative technologies. For example, Asahi Kasei, a leading manufacturer of nonwovens, offers high-strength, biodegradable wipers and flexible wipers. Further, they provide customization proposals for specific projects. Lastly, the company is focusing on developing new products based on polylactic acid.
In addition, some nonwovens blend polylactic acid with other natural fibers. These composites are then used for disposable sanitary napkins and household wipers. Generally, the rate of degradability for these nonwovens is about one year.
Despite its shortcomings, biodegradable PLA nonwovens are more expensive than petroleum-based plastics. However, they have a unique ability to be recycled into new products and thereby help reduce the environmental impact.
In fact, it is very important to develop novel and environmentally friendly nonwovens.
As a result, scientists are actively researching ways to develop more environmentally friendly raw materials. Meanwhile, they are working on developing more biodegradable plastics.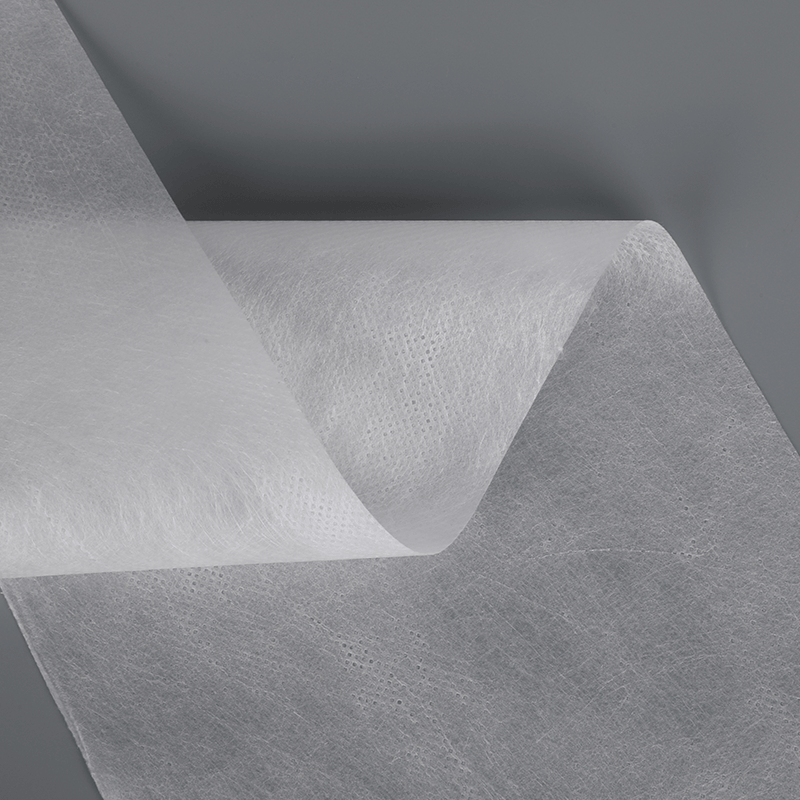 Fully Degradable PLA Polylactic acid
Corn Fiber (PLA), Also Known As Polylactic Acid (PLA), Is A New Type From Biodegradable Material. Through The Spunbonding Process, The Polymer Is Extruded And Stretched To Form A Continuous Filament, And The Filament Is Laid Into A Net , The Fiber Web Is Then Subjected To Self-Bonding, Thermal Bonding, Chemical Bonding Or Mechanical Reinforcement Methods To Turn The Fiber Web Into A Non-Woven Fabric. The Use Of Corn Fiber In PLA Nonwoven Fabric Helps Reduce Petroleum-Based Products, And Is Highly Eco-Friendly. It Is Also Fire-Retardant And Antibacterial. They Are Used In Kitchens, Bathrooms, Bedrooms, And Even Living Rooms. They Are Soft To Touch And Do Not Damage Surfaces. 
Weight:10gsm-200gsm
Width:1.6m
Color:White
Capacity:5 Tons/Day
Applications:: Filter Bags, Tea Bags, Dust Bags, Etc
PLA, Or Polylactic Acid, Is A Biodegradable Plastic Made From Renewable Resources Such As Corn Starch, Sugarcane, Or Cassava. Nonwoven Fabrics Are Made Of Fibers That Are Bonded Together, Rather Than Woven Or Knitted. This Nonwoven Fabric Is Made Of 100% Polylactic Acid (PLA), A Fully Bio-Degradable Material That Can Be Added To The Compost Pile. Unlike Polypropylene (Standard Nonwovens), PLA Is Both Compostable And Repulpable, Meaning That When You Put Your PLA Material In A Commercial Composting Facility, It Will Break Down Completely Into Water, CO2 And Humus Within Six Months.