Advantages and Disadvantages of PET Non-Woven Fabrics
PET non-woven fabrics are widely used in a wide range of applications including hygiene, packaging, and medical uses. These fabrics have many advantages, namely, their excellent resistance to chemicals, sunlight, and hot water. Moreover, they have good flexibility and tensile strength. This makes them ideal for applications that require high performance.
The primary differences between PET and PP non-wovens are the material composition and their manufacturing processes. Generally, PP non-woven is produced using polypropylene (PP), while PET non-woven is made from polyester fibers. Both types of non-wovens offer superior properties, but PET can be treated to improve their performance.
For example, PET samples have been tested to determine their suitability for use as building thermal insulation. They were subjected to thermal degradation to assess their resistance to irradiative heat flux exposure. Samples were also examined for their thermophysical characteristics.
Non-woven PET fabric is created by a chemical bonding process where carbon, silicon, and oxygen are incorporated into the fibers. During the production process, the polyester granules are extruded into filaments through spinnerets. Because polyester is not very dyeable, it is often used for lightweight non-woven products.
PET spunbond is a type of non-woven fabric that can be treated to transform it into fire retardant, hydrophilic, and anti-bacterial. These qualities are especially important in medical and hygiene applications, where the products are in direct contact with the body. However, the quality of the product can be negatively affected if calcium carbonate is added.
Unlike PP, PET is a thermoplastic material with a melting point of approximately 260 degrees Celsius. It is the second most common non-woven material after nylon. Compared with PP, PET offers higher tensile strength and tear resistance. It can resist high temperatures and has a smooth touch.
In addition to these advantages, non-woven PET is highly resistant to chemicals and is suitable for industrial filter materials and medical equipment. Furthermore, it is widely used in the medical and hygiene industries, such as in baby towels and adult convenience pads.
Despite the advantages of PET, there are some disadvantages, namely, its poor water absorption. Additionally, its thermal sensitivity, especially to external heat flux, is problematic. Therefore, a number of additives have been developed to enhance the efficiency of PET non-wovens. Among these are silicones, which have been successfully used as flame retardants.
Another drawback is that it is not possible to recycle PET. Hence, the PET non-wovens industry has been heavily competitive. Companies compete through product innovations and geographic expansion.
Nevertheless, the overall development of the non-wovens industry is expected to grow in the coming years. Moreover, the rising prevalence of chronic diseases will increase the demand for patient protective equipment.
Several PET non-wovens have been studied to examine their surface chemical composition, morphology, aging behavior, and electromagnetic interference shielding effectiveness. Aside from analyzing the surface, AgNPs were firmly immobilized into the fabric via an organic film deposited by plasma jet deposition.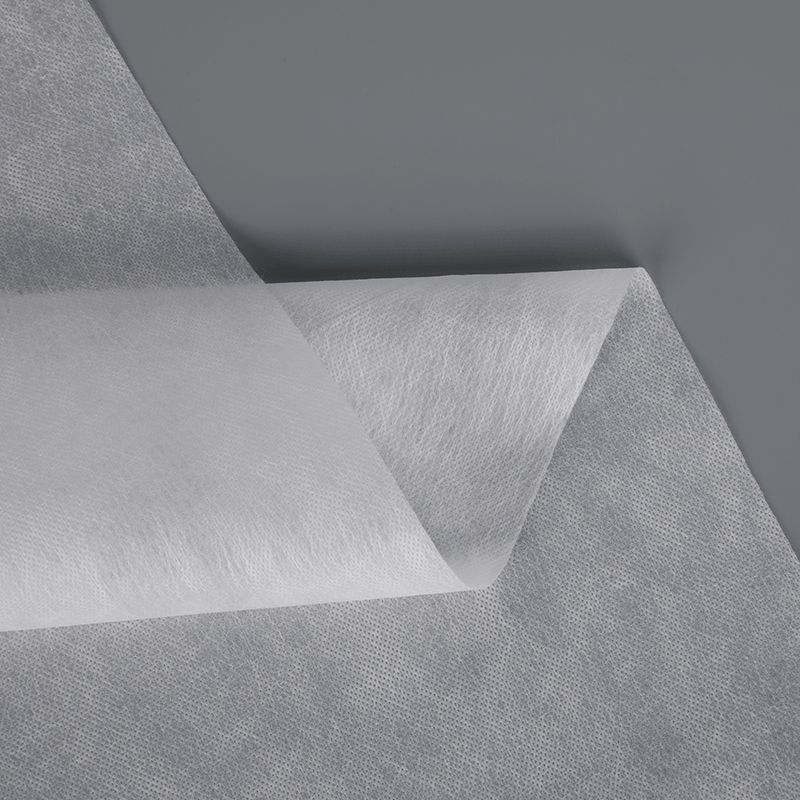 PET non-woven fabric
Weight:15gsm-100gsm
Width:1.6m-3.2m
Color:Customized
Capacity:10 Tons/Day