Non Woven Polyester Fabrics
Whether you need a non-woven polyester fabric for upholstery or are looking for a fabric for a specific purpose, there are a wide variety of choices for you.
These fabrics are created from various types of fibers, and each application needs a different type of fabric.
Polyester non-woven fabrics are a popular choice for many industrial uses. They are durable and provide excellent performance, making them ideal for a wide variety of applications. They can also be used in many household products. You may find these non-woven fabrics used in bedding, clothing, and carpet backing. They are also used in a variety of industrial processes, including insulation, foam reinforcement, and filter materials.
Depending on your application, you may want to choose a non-woven polyester fabric that is made from one of these fibers: polyester, nylon, or polypropylene. All of these fabrics provide excellent performance, though they can be different in texture and appearance. The price of these fabrics depends on the type of fibers used to create them.
Polyester non-wovens are created by stretching a polymer filament. This filament is then subjected to chemical or thermal bonding processes. The process results in the formation of a long, uniform fiber.
These fibers are usually oriented in one direction, but they may be randomly deposited. They are then spun and dispersed on a conveyor belt. The fibers are then cut to a few centimeters in length, which is woven into a uniform web. They are then put into bales. This process is called a "wetland."
In addition to polyester, other common non-woven fabrics include polypropylene, nylon, and polyethylene terephthalate. These fabrics are used in a wide variety of applications, such as carpet backing, upholstery, and industrial filter materials. They are also used in many household products, such as mattress padding and tablecloths. They are also used in construction materials, such as roadbed stabilization sheeting. They are also used in consumer durables, including pillows, blankets, and towels.
Non-wovens are also used for cellular biologicals. This material is not biodegradable, but it is effective in protecting the body from bloodborne diseases. They are also often used in hospital applications, including surgical masks.
Non-woven fabrics are also used for weed-resistant sheets. These fabrics have an average pore size, which is larger than that of woven fabrics. They are also fire-retardant. These fabrics are also used for coatings and artificial leather. Their soft, smooth feel makes them a popular choice for many applications. They are also often reinforced with more backing. The fabrics have a wide variety of uses, and they are considered to be more environmentally friendly for certain applications.
Nylon and polyester non-woven fabrics are made from quality fibers. They are durable, and they are easy to care for. They have smooth textures and great resistance to wear. They are also easy to clean. They are also resistant to high temperatures, making them ideal for use in flooring, window lining, and weather stripping.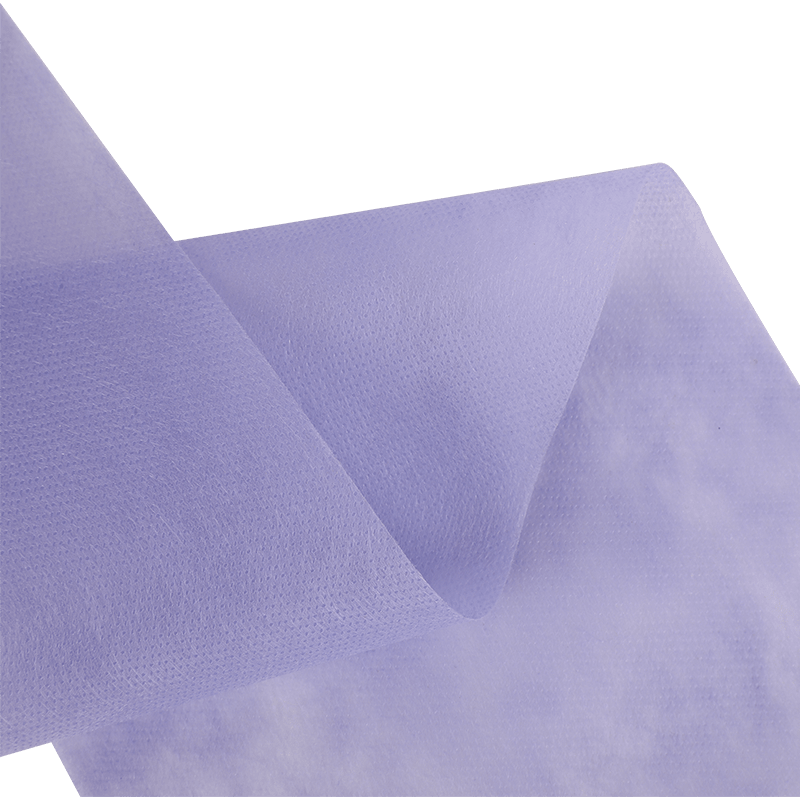 PP non-woven fabric
Features:
An S/SS/SSS Non-Woven Fabric Is Made From PP Raw Material Pellets, Which Are Formed By High-Temperature Melting, Extrusion, Netting, And Hot Rolling. Its Non-Toxic And Moisture-Safe Properties Make It A Great Material For Food Packing, It's Highly Biodegradable Making It A Desirable Option For Single-Use Items And Medical Ventures. This Kind Of Non-Woven Also Has The Advantage Of Being Soft, Excellent Tensile Strength, Eco-Friendly, And Anti-Bacterial.
Weight:10gsm-100gsm
Width: Max 3.2m
Color: According To The Customer's Request
Capacity:60 Tons/Day
Special Treatments: Anti-Alcohol, Anti-Blood, Anti-S11:19:25tatic, Hydrophilic, Super-Soft, Flame Retardant
Applications:
Medical: Surgical Gowns, Protective Clothing, Surgical Caps, Masks, Disposable Shoe Covers, Disposable Mattresses, Etc.
Hygiene: Baby And Adult Diapers, Feminine Hygiene Products, Sanitary Pads, Etc.
Other Fields: Clothing, Home Furnishing, Packaging, Industry, Agriculture, Etc.