SSMMS Non-Woven Fabrics
SSMMS is a five-layer, 100% polypropylene non-woven fabric that has high strength, filtration, and barrier properties. It is suitable for a variety of applications. It is also environmentally friendly and comfortable. You will find a wide variety of colors, designs, and sizes.
There are a number of reasons why the non-woven fabrics market is growing. For one, a growing concern for the environment has resulted in a higher demand for green fabrics. In addition, new technologies and regulatory frameworks are driving the use of non-woven fabric in a wider range of applications. As a result, the market for non-woven fabrics is growing rapidly.
The best non-woven fabrics are soft and comfortable to the touch, and don't require much maintenance. They are also strong and breathable. Non-woven fabric is an ideal choice for commercial, industrial, and personal applications. Moreover, they are often biodegradable.
Most professional non-woven fabric manufacturers have extensive experience in this industry and can provide you with the highest quality non-woven fabric. However, if you are looking to purchase non-woven fabric, you need to ensure that you only purchase from reputable companies.
Many non-woven fabrics are manufactured with the help of Spunbond or Meltblown technology. These types of non-woven fabric are designed to mimic the look of a woven fabric. This type of fabric is available in a variety of colors and is widely used for various applications. Some of the most common uses of this type of non-woven fabric include disposable diapers, coveralls, and PPE kits.
Melt blown non-woven fabric is a highly durable fabric that can be used for medical protective gear. Other uses include hygiene, health care, and pollution protection. Also, the fabric has high barrier properties and is useful in the production of surgical masks.
SSMMS is one of the most popular non-woven fabrics. It is a 5 layer fabric made of Spunbond and Meltblown non-woven materials. This type of fabric is commonly used in the manufacturing of feminine care products, disposable shoe covers, facial masks, and Gowns. Generally, these products are used in hospitals and other health care institutions.
It is a 5-layer, 100% polypropylene non-woven material that is produced using Spunbond and Melt-Blown technology. It can be treated to develop anti-static properties. SSMMS non-woven fabric offers acoustic insulation, excellent barrier properties, and strong tensile strength. It is suitable for various applications, and is suitable for Ethylene Oxide sterilization.
SSMMS fabric is a five-layer fabric that features excellent acoustic insulation, high bacteria efficiency, and superior filtration. It is available in a variety of colors and sizes, and is generally used in the manufacture of disposable products. Unlike SMS, the SSMMS non-woven fabric offers better air permeability and is very resistant to tears.
The product has a large potential for export. SSMMS non-woven fabric is a green replacement for plastic. Besides, its unique balance of strength and softness makes it an ideal product for medical and industrial applications.
Guancheng Technology is one of the most reputable SSMMS non-woven fabric manufacturers in China.
Their production facilities cover over 30,000 square meters. With continuous technological innovation, the company strives to produce more high-quality non-woven products.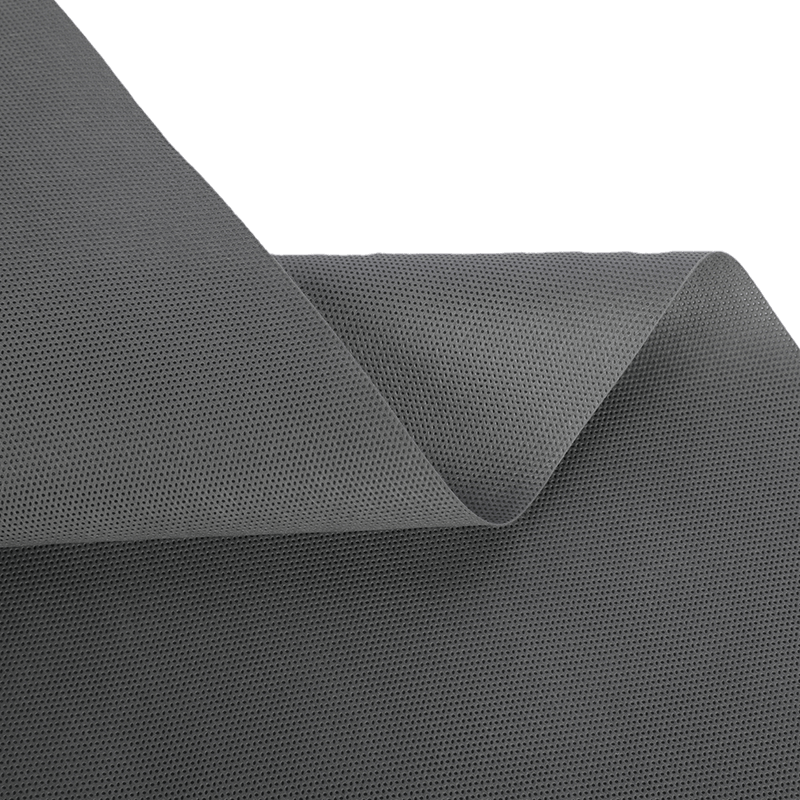 SSMMS non-woven fabric
Features: SMS/SMMS/SSMMS are produced on the same production line. The production line has three spunbond spinnerets and two meltblown die heads. The nozzles and die heads are adjusted and the filaments are laid and finally formed by hot rolling. This kind of non-woven fabric has the advantages of uniform cloth surface, high strength and good filtering performance.
Weight:10gsm-100gsm
Width:Max 3.2m
Color:according to customer's request
Capacity:30 tons/day
Special treatments: Hydrophilic, Super-Soft
Applications:
Medical: surgical gowns, protective clothing, surgical drapes, surgical kits, etc.
Hygiene: baby diapers, sanitary napkins, adult diapers, etc.