Polypropylene Spunbond Non-Woven Fabric
Polypropylene Spunbond Non-woven Fabric (PP non-woven fabric) is a type of nonwoven fabric.
This article discusses the characteristics of PP non-woven fabric, the manufacturing process of PP non-woven fabric, and its moisture management properties. It also outlines the current demand for PP non-woven fabrics for hygiene applications.
Polypropylene Spunbond Non-woven Fabric
The Polypropylene (PP) Spunbond Non-woven Fabric market has been growing at a moderate rate over the past few years. It is expected to register a significant growth rate in the coming years. Rapid technological advancements, skincare innovations, and tenderness are driving the market.
PP spunbond non-woven fabric is a versatile and highly functional textile.
It is used in healthcare, furniture packing, and interlining. PP spunbond non-woven fabric is eco-friendly, lint-free, and strong. It is also a good choice for non-woven bags, interlining, and clinical thought coveralls.
Moisture management properties of PP non-woven fabrics
PP non-woven fabrics can be woven with a variety of methods to increase their moisture management capabilities. These fabrics have an inner and outer surface. The inner surface has a high percentage of hydrophobic areas, while the outer surface contains a high percentage of hydrophilic areas. This property allows the fabric to effectively transfer liquid from the wearer's skin to the outside of the fabric.
The moisture management properties of a fabric are based on its ability to transfer, diffuse, and evaporate moisture.
This property is crucial in maintaining an equilibrium between the skin and the fabric. A fabric with superior moisture management properties will provide more comfort and reduce the risk of skin irritation and allergic reactions.
Demand for PP non-woven fabrics in hygiene applications
Hygiene applications are one of the major applications of PP nonwoven fabrics.
Increase in aging population and awareness about skin health are the key drivers for this market. These products are made with PP nonwoven fabrics which are known for their liquid barring capacity, high stretchability, and adsorption capabilities. In addition, disposable products are cheaper and more easily available. As a result, they are expected to see rapid growth in the coming years.
Healthcare applications are another driver for this market. In recent years, the growth of the disposable medical supplies market has generated revenue for nonwoven hygiene market manufacturers. However, low awareness about the use of non-woven fabrics is expected to hamper its growth. Nonetheless, a number of new and innovative technologies are helping the industry diversify its revenue streams.
Manufacturing process of PP non-woven fabrics
PP non-woven fabrics are manufactured through a continuous process.
The fabric is formed from a web of polymer or flax fibres. The nonwoven is then thermally bonded to another material. The blend consists of a 50/50 ratio of the two fibres. Nonwovens made from flax fibres have improved flexural, tensile, and acoustical properties.
Nonwovens can be customized to meet the requirements of different applications. For example, they can be flame retardant, water repellent, and conductive. They can also be dyed and laminated with other materials.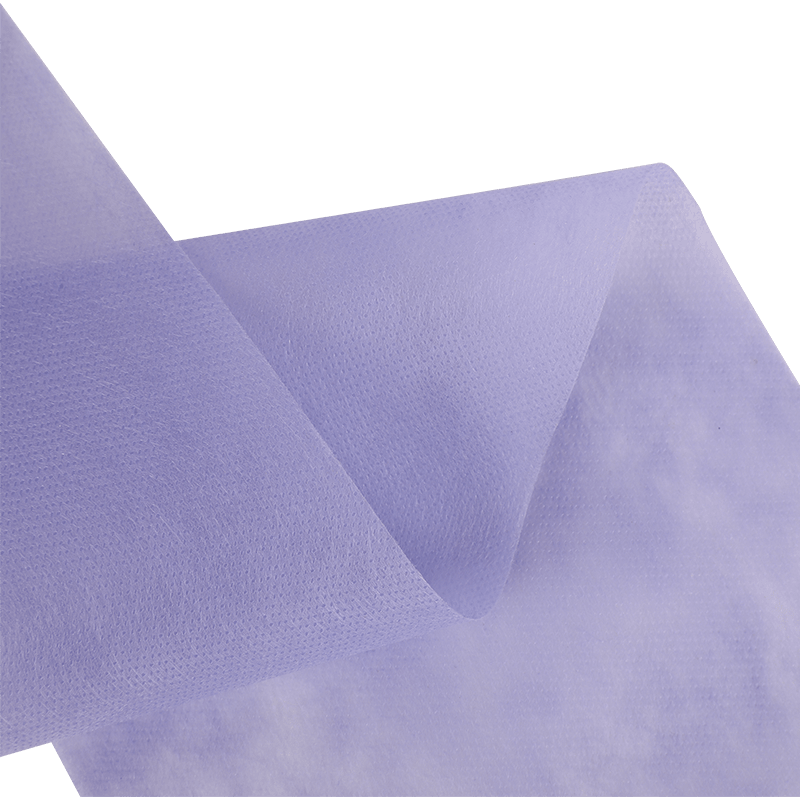 PP non-woven fabric
Features:
An S/SS/SSS Non-Woven Fabric Is Made From PP Raw Material Pellets, Which Is Formed By High Temperature Melting, Extrusion, Netting, And Hot Rolling.It's Non-Toxic And Moisture-Safe Properties Makes It A Great Material For Food Packing,It's Highly Biodegradable Making It A Desirable Option For Single-Use Items And Medical Venture.This Kind Of Non-Woven Also Has The Advantage Of Soft,Excellent Tensile Strength,Eco-Friendly,Anti-Bacterial.
Weight:10gsm-100gsm
Width:Max 3.2m
Color:according To Customer's Request
Capacity:60 Tons/Day
Special Treatments: Anti-Alcohol, Anti-Blood, Anti-S11:19:25tatic, Hydrophilic, Super-Soft, Flame Retardant
Applications:
Medical: Surgical Gowns, Protective Clothing, Surgical Caps, Masks, Disposable Shoe Covers, Disposable Mattresses, Etc.
Hygiene: Baby And Adult Diapers, Feminine Hygiene Products, Sanitary Pads, Etc.
Other Fields: Clothing, Home Furnishing, Packaging, Industry, Agriculture, Etc.