Advantages and Uses of PET Non-Woven Fabrics
Compared to PP, PET non-woven fabrics are more durable and are better at shrinkage. They are often used as protective clothing for patients. There are many advantages and uses for PET non-woven fabrics, including resistance to UV light, heat and fire, durability, tensile tear resistance, anti-bacterial properties, and dimensional stability.
PET non-woven fabrics are used in a variety of industries. They are particularly well-suited for high-grade medical applications, such as hospital furnishing, packaging, and surgical gowns. They are also used in textile engineering, civil engineering, and floor separation applications. PET is also an environmentally friendly material, making it one of the most common non-woven fibers. PET is also a good thermal insulator. It has high temperature resistance and a low melting point. It is commonly used in heat transfer printing. It also has good chemical resistance to solutions of acids and bases.
PET non-woven fabrics can be further improved with coatings to prevent flame propagation, control antibacterial efficiency, and increase resistance to irradiative heat flux. For these purposes, PET is usually pretreated with an atmospheric pressure plasma system. This system can penetrate into the fabric structure and produce a glassy layer to protect the inner layers from decomposition.
During this process, the polyester fibers are coated with silicones, which make them thermally stable. This coating is also beneficial because it prevents the fibers from losing their tensile tear strength. It is also used as a flame retardant additive.
Polyester non-woven fabrics are also known as PES spunbond nonwovens. They are made of endless filaments that are spun-bonded hot-rolled to create a continuous nonwoven fabric. They have a density of 1.333g / cm3 degrees. PP non-woven fabrics have a density of around 200 degrees Fahrenheit. It is widely used in medical products and telecom products. It is also used for dust-attracting wipes and adult convenience pads.
Compared to PP, PET has better physical properties, including high tensile strength, anti-aging, and anti-bacterial properties. They can also be treated to become fire retardant, hydrophilic, and fluorescent. PET non-woven fabrics are also ideal for medical instruments.
PET non-woven fabrics are also used in a wide range of applications, such as filter materials, composite materials, and telecom products.
They are also used for cosmetics and baby towels. PET is also one of the most widely used materials for medical instruments and surgical gowns. PET non-wovens have high durability, which makes them an ideal choice for covering surgical instruments. They are also very resistant to gamma rays and other high-energy radiation. They are also suitable for industrial filter materials.
Compared to PP, PET non-wovens are more economical. They also have a higher load-bearing capacity. They also have a low hygroscopicity, which makes them resistant to static electricity. Compared to PP, PET also has a high temperature resistance. It is also more hygienic and non-toxic. It can also be sterilized directly.
PET non-woven fabrics are produced by different production methods. They can be obtained from waste products from the textile industry. These samples are then tested to determine their thermophysical properties. They were also tested to determine whether they are suitable for building thermal insulation. Their performance was tested in five blend ratios.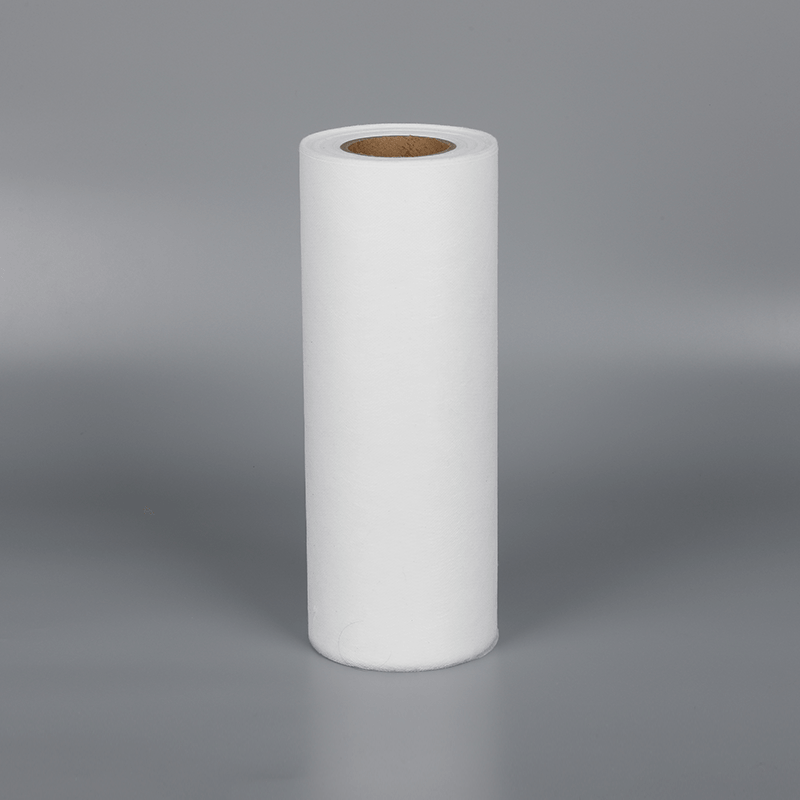 Applications:
Home textile: flocking lining, non-woven calendar, vacuum cleaner bag
Packaging  : cable wrapping fabric, flower wrapping material, adsorbent packaging material
Decoration : wall decoration cloth, floor leather base cloth, flocking base cloth
Agriculture : crop and plant protecting material, weed prevention belt, fruit pouch, etc.
Industrial  : reinforcement materials, support materials
Filtration  : transmission oil filtration