Spunbond Nonwoven Fabric Roll
Spunbond nonwoven fabrics are the product of an integrated spinning process.
They are composed of continuous filaments. This technique enables the production of nonwovens in various applications, ranging from agriculture and industrial to medical and hygiene.
Spunbond polypropylene fabrics are used for creating different face masks and other protective wear. These fabrics have excellent properties and are widely used in medical industries. There are a variety of benefits to using this type of fabric, such as absorbing sound, protecting against ultraviolet radiation, and offering high breathability.
The advantages of this type of fabric also include its high strength and water repellence. It is commonly used for disposable products such as surgical gowns and medical masks. In addition, it is an environmentally friendly option compared to plastic.
Spunbond nonwoven fabrics are available in an array of sizes, slits, and colors. Each is made of a three-layer structure that includes filaments, a tertiary layer, and an interlinked network. Spunbond nonwoven fabrics are also available in a wide variety of thicknesses. Some are thin, while others are thick. You can choose the fabric that meets your specific requirements.
To achieve the desired effect, you need to know the specific process parameters and their impact on the characteristics of the fabric. Spunbond nonwoven fabrics can be classified according to their burst qualities, thickness, and in-plane shear opposition. Several studies have been conducted to understand these characteristics.
Spunbond nonwovens are made of 100% polypropylene. They are usually used for medical and healthcare textiles and can be applied to masks, disposable bed sheets, and caps. However, they have also become popular in agriculture and geotextiles. PP spunbond nonwoven fabric has a number of advantages, including its low-temperature resistance and good elongation.
In addition, these fabrics are often used as filtration media, sound-absorbing materials, and oil-absorbing materials. Moreover, they offer a bright colors. Other advantages include their low density and softness. Besides, they are easy to maintain and provide excellent air permeability.
In the past, there have been some studies that have shown that the temperature of the primary air affects the tensile strength of the fabric. As the primary air heats up, the elongation at the break increases. On the other hand, the tear strength decreases. Also, the crystallinity of the web diminishes with increasing temperature.
Spunbond nonwovens are commonly produced from polyamides, polyester, and isotactic polypropylene. Among these, isotactic polypropylene is the most common type of material used. Isotactic polypropylene has the lowest density and provides the highest yield per kilogram.
Spunbond nonwoven fabrics are also suited for various applications in the civil engineering and automotive industries. They are widely used in carpet backing, as well as for filtration and packing. PP spunbond nonwoven fabric is used for disinfection gowns, medical equipment, and overshoes.
There are several companies that manufacture PP spunbond nonwoven fabrics.
Zhejiang Guancheng Technology Co., Ltd
specializes in the manufacture of 100% PP spunbond nonwoven fabric rolls, which are of excellent quality and a light weight. Their factory area is large and has 200 people working in it.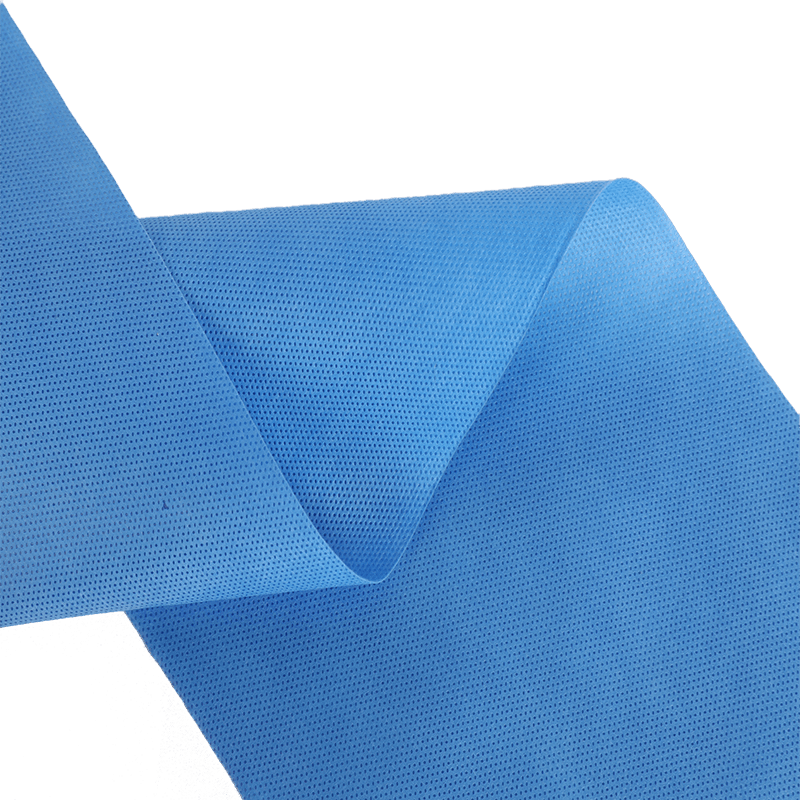 SSMMS non-woven fabric
Non-woven fabric is a composite material that combines layers of different fibers, including synthetic and natural fibers, which are bonded using an adhesive. The process utilizes a variety of non-woven textile manufacturing methods. These include needle punching technologies, needle knitting techniques, meltblowing processes for the production of microfibers to be used in the production of blended laminate fabrics and thermal bonding technologies like adhesive spray adhesives, continuous web laminating (CWM) and ultrasonic welding.