The versatility of nonwoven polyester fabric is an excellent option for many applications.
Its features range from biodegradability to anti-static properties to embossed textures. It can also be machined into any color and is heat sealable. Its characteristics also include hydrophilicity and hydrophobicity. The following is a brief description of the most common types of nonwoven polyester fabric. Read on to learn more about each type.
Among nonwoven fabrics, polyester is a composite of naturally-occurring and synthetic materials. Its versatility allows manufacturers to create many products. For example, it can be used to make mattresses, towels, tablecloths, blankets, and carpet backing. The range of consumer products that can be made of nonwoven polyester fabric is endless. Its versatile properties also enable it to be used in apparel, linings, and interfacing. In the industrial sector, nonwovens are used for various products, including insulation, packaging materials, geotextiles, and roofing products.
The properties of nonwoven polyester fabrics are important in choosing the most suitable product for each application. As long as the fabric is resistant to moisture and chemical agents, it can withstand a wide range of applications. From artificial leather to floor covering, nonwoven polyester has an almost limitless list of applications. And the most common uses include: filtration, coating, and extrusion. These are just a few of the many uses for nonwoven polyester.
Aside from textile applications, nonwoven polyester fabric is also used in a variety of household applications. They can be used for cleaning, filtering, and aesthetic enhancements. A wide variety of high-quality nonwovens are used in kitchens, bathrooms, and living rooms. The versatility of nonwoven fabric is vast, and they have come a long way in recent years. It has revolutionized the market and has made it a great material for a variety of products.
Nonwoven polyester fabric is a very versatile material. It has many applications that range from filtering and cleaning to aesthetic enhancements. It is widely used in many household applications, from disposable underwear to roofing. It is also a common choice in furniture. It is also a cost-effective option for household use. Its low-cost nature makes it an excellent option for curtains and window treatments. And with all these advantages, it is worth considering.
Polyester nonwoven fabric is commonly made from polymers that are synthetically manufactured and combined with natural materials to make a high-quality fabric.
This fabric is often used for home applications, including clothing. Its soft-feeling properties make it a popular choice for a variety of uses. Further, it is biodegradable and is a great choice for outdoor applications. Unlike nonwoven fabrics, which are biodegradable, polyester has no biodegradable properties and can pollute the oceans.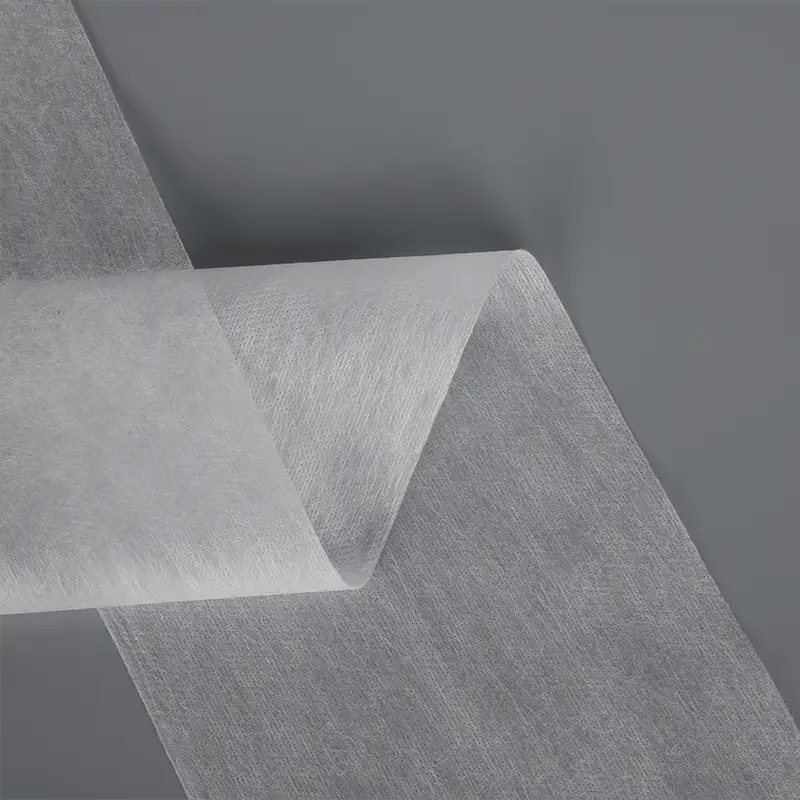 Features: Bi-Component Spunbond Non-Woven Fabric Is Made From PE And PP, Low-Melting PE Material For The Sheath, And PP Material For The Core. Compared With Traditional Single-Component Spunbond Fabric, The Breakthrough Application Of Bi-Component Spun Web Reinforcement Ensures Better Thermal Bonding Strength. With Hydrophilic Treatment, Bi-Component Has Good Hydrophilic Ability And Permeability, Smooth And Comfortable Like Silk.
Special Treatments: Hydrophilic, Anti-UV, Super-Soft
Applications:
Hygiene: Baby Diaper Bottom Sheet And Waist, Food Packaging, Etc.


Specification:

| | |
| --- | --- |
| Weight | 10gsm -100gsm |
| Width | Max 1.6m |
| Color | According to customer's request |
| Capacity | 10 tons/day |