Benefits of Composite Non-Woven Fabric
What is Composite Non-woven Fabric?
Nonwoven fabrics are textiles made of two or more resources combined to achieve unique properties and performance characteristics.
The goal of composite development is to enhance the properties and performance of each of the constituent materials. The main steps involved in the manufacture of nonwoven fabrics are web bonding, forming, and pore size. In addition to nonwoven fabrics, nonwovens can be used in engineered products.
The composition of a composite non-woven fabric is usually composed of three nonwoven webs bonded together by discrete point bonds. In a multi-constituent fiber, the polyethylene constituents are fused with the microfibers of a third non-woven web. The three-layer structure provides a higher mechanical property than the single-layer nonwoven fabric. Composite non-woven fabric is also more eco-friendly.
The new material developed by University of Georgia researchers is a stretchable, breathable, and absorbent fabric with superior performance and environmental benefits over current materials. In addition, composite materials made from nonwoven fabrics are more comfortable for the body, which helps them become more environmentally friendly. The materials used to make these composite materials are sourced from renewable and recycled resources, and are also more environmentally friendly than traditional nonwovens. The new composite material is made of cotton and combines comfort and eco-friendliness with performance benefits.
In addition to their usefulness in clothing and other products, non-wovens are also used in protective apparel. They can be worn in protective clothing while protecting the body from bloodborne disease. For example, non-wovens are used in respirators and detection systems. This type of material also helps reduce damage to marine life. They can even be used in nuclear radiation protection. They are considered an ecologically-friendly fabric, especially in industries like luxury accommodations.
As a result, the Composite Non-woven Fabric has excellent strength-to-breathability ratio, and is stable to gamma radiation. These properties make them useful in medical and industrial applications. Further research is needed to make them effective replacements for composite materials. So, what are the benefits of Composite Non-woven Fabric? Consider the following:
In the 1960s, nonwoven fabrics began to expand into composite textiles. These materials combine different mediums, such as glass, plastic, and foam. There are three main manufacturing methods for Nonwoven Fabric. One is spunbonding, a continuous extrusion process. The other is melt blown, which breaks into short staples. This final fabric is stronger than the rest. The advantages of this material are many. These fabrics are widely used in packaging and insulation, as well as in the construction of lightweight structures.
When compared to traditional textile materials, Composite Non-Woven Fabrics have many advantages over their traditional counterparts.
They offer thermal insulation, acoustic insulation, high tensile strength, and excellent shape stability. The composite nonwoven textile is likely to have a significant impact in the future. With so many applications, its benefits will make it a valuable asset. This paper reviews recent research and developments in this field. The paper also discusses the structure-property relationship and the applications of Composite Non-Woven Fabric.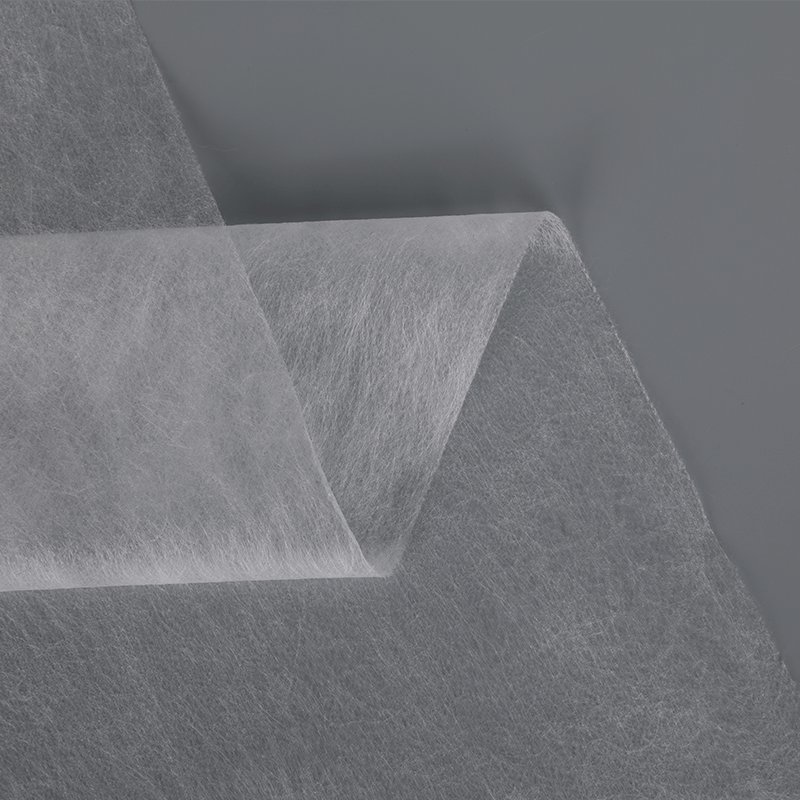 Features: Bi-Component Spunbond Non-Woven Fabric Is Made From PE And PP, Low-Melting PE Material For The Sheath, And PP Material For The Core. Compared With Traditional Single-Component Spunbond Fabric, The Breakthrough Application Of Bi-Component Spun Web Reinforcement Ensures Better Thermal Bonding Strength. With Hydrophilic Treatment, Bi-Component Has Good Hydrophilic Ability And Permeability, Smooth And Comfortable Like Silk.
Weight:10gsm-100gsm
Width:Max1.6m
Color:according To Customer's Request
Capacity:10 Tons/Day
Special Treatments: Hydrophilic, Anti-UV, Super-Soft
Applications: Hygiene: Baby Diaper Bottom Sheet And Waist, Food Packaging, Etc.